SOCIAL MEDIA WOME 8 OCTOBER: What 'Leaning In' Means for Australian Women
& Why Is This Still An Issue in 2013??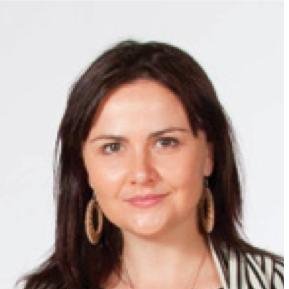 We are going to discuss Female leadership in Australian business, inspired by Sheryl Sandberg's book 'Lean In' with Nicola Swankie.
Despite the fact that the Australian Bureau of Statistics reported that women have the edge on their male counterparts in Bachelor degrees and higher qualifications.  27 per cent of women compared to 24 per cent of men hold these type of tertiary degrees.
We see that only 3.5% of ASX200 companies have female CEOs, making it one of the lowest rates in the Western world, behind Hong Kong, Thailand and China.
And on September 3rd 'Equal Pay Day', it was found that An Australian woman would need to work 64 extra days a year to earn the same amount as a man doing the same job.
Why is this the case, when its 41 years since women won the right to equal pay in Australia?
This session is an interactive, live discussion around some of the topics raised in Facebook's COO Sheryl Sandberg's book Lean in, which looks at some of the potential reasons in culture that are holding women back with a particular slant to looking at Australian culture.
We will look to use the book as a basis for discussion, looking at areas like
Why we are grateful for what we have, a look back at where our mothers and grandmothers were
Why the way we are programmed as girls to succeed as girls at school can hold us back as women
Dealing with insecurity
Like him, dislike her – some interesting analysis into how women are judged more harshly than men in business
Don't leave before you leave – why impending motherhood should not mean switching off to our careers.
The myth of doing it all, why we are the generation chasing the impossible dream
Why we need to work together more towards equality, not against each other
ABOUT NICOLA
I spent two years establishing Social Media at the agency. Responsible for all Social Strategy Direction across all clients and running the Social Media team.
I effectively integrated Social into the agency, drove financial growth for the agency through creating an effective Social Media offering.
I managed the team of 7, made up of Social Media Managers, Community Managers, Content Creators & Social Media Analysts running the day to day always-on activity and performance reporting for more than 10 brands in Australia including Smirnoff, Johnnie Walker, Bundaberg Rum, Baileys, Be Natural & Samsung
Some 2012 Results
We engaged with 1.6 million people on Social
We listened to over 80,000 conversations
Got 760,000 'likes'
Our facebook content was shared 66,000 times
Our YouTube videos had over 2 million views and 864,043 minutes of video were watched
Socialbakers ranked our pages in the top 10 most engaged in Australia for 5 consecutive months
Blog:  Blog
More Info & Registration: